Download Now!
Don't miss out on this opportunity to get the edge in the competitive Spanish property market. Our guide is free and easy to download – simply enter your email address and we'll send it straight to your inbox.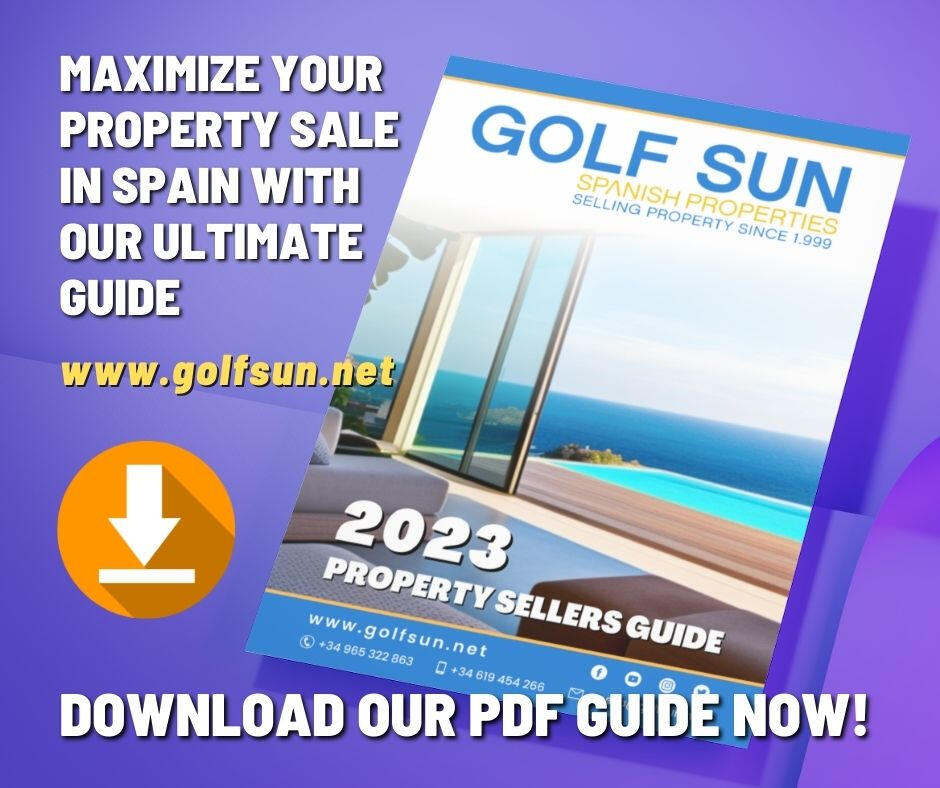 Property Sellers Guide 2023
Are you considering selling your property in Spain in 2023?
Our ultimate guide provides you with all the information you need to make informed decisions and maximize your returns.Our comprehensive guide covers everything from market trends and property valuations to legal requirements and marketing strategies. With our expert advice, you can navigate the complex process of selling property in Spain with ease and confidence.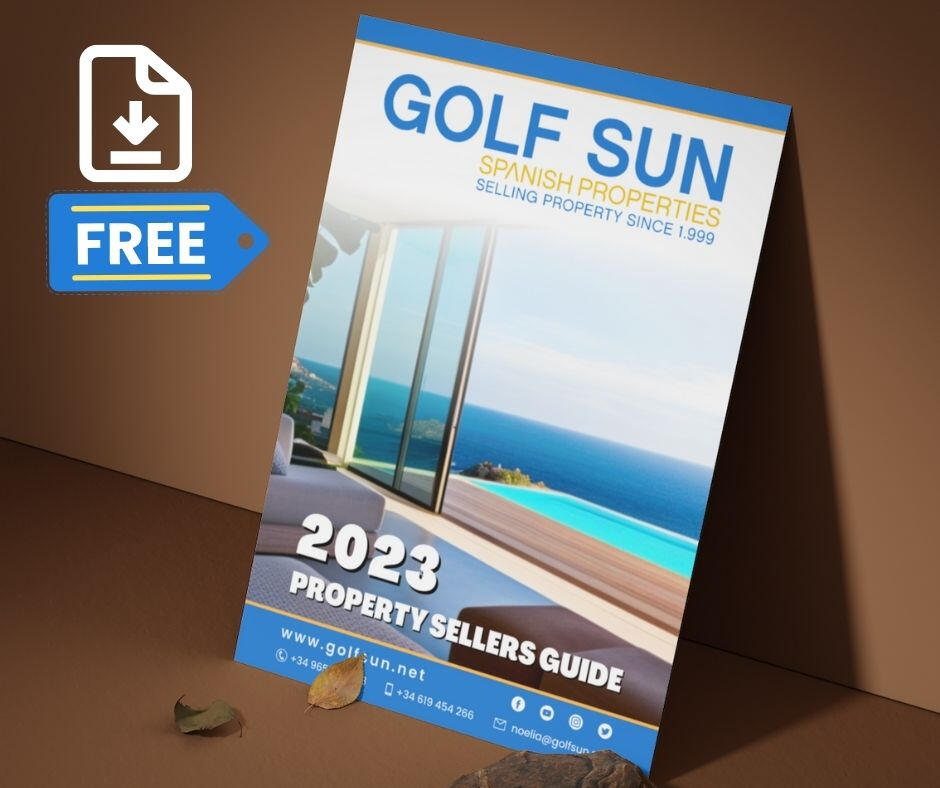 At Golf Sun, we are committed to providing you with the best resources and advice for selling property in Spain.
Download our free guide now and take the first step towards a successful property sale.
Download our free PDF guide now to learn about:
The latest market trends and insights

How to accurately value your property

The legal requirements for selling property in Spain

Insider tips for negotiating the best deal

Effective marketing strategies to attract buyers